Jimmy Kimmel cries for gun control while he rests under the blanket of a security team. His
team members are packing
Glock
pistols and he has proliferated his armed security since he began his rampage of rants
- on his comedy show. Ironic, but in no way comedic.
Who is
allocating
this outlandish misinformation
, and why?
Chuck Schumer spoon-feeds Kimmel his esoteric talking points and he gleefully spews them to his susceptible liberal
audience
. They gobble it up and feel quixotic about his noble quest.
It's all about the 2018 and 2020 elections. The Democrats have been losing seats at the federal, gubernatorial, and local
levels
since
Schumer and Pelosi took over the helm
.
They
have lost
these
seats precipitously each year
to the tune of over one thousand lost.
"The secret of success is sincerity. Once you can fake that you've got it made." - Jean Giraudoux.
Crocodile tears flow
down Kimmel's face
while he conterminously pleads gun control
righteousness
on his soap box. Elmer
Fudd
would be more believable than this ersatz character. Robotic and predictable are his moral pleas for humanity.
Kimmel stands on a holier ground than the rest of the citizenry
- according to him.
He knows what is best for the country. However, he shares no new propositions; but something, anything, must come to fruition. Vacuous thought, insipid ideas, and fatuous enlightenment
are all he brings to the table.
Liberal progressives like Kimmel want to eradicate all guns from the USA while he is
contemporaneously
protected by them. They dare not say it, but that is their
in
glorious goal. They can never share this sentiment insofar as they would be shunned. Instead,
like an ice sculptor, they must chip away a little at a time. But they remain steadfast as they encroach their ultimate
dream.
I
mpoverished
Urban Prisoners
Meanwhile, they pay no mind to the horrific carnage in our inner cities. Chicago is often a go-to city for example and the media refuses to divulge the death swamp it has been for decades. Chicagoan politicians boast of their gun control policies.
2.08 murders per day, every day. Most of which are young African Americans, yet
the
poets in media write nothing at all.
Since 2001, more people have been slain in the windy city than in Afghanistan.
Philadelphia, Ferguson, Detroit, Los Angeles,
St Louis, and Cleveland
are among the states with the highest murder rates in the country. All these cities have several things in common. They are all overwhelmingly inhabited by African Americans. Unemployment is outlandishly high and usually well over 20 percent.
Why don't the late-night heroes talk about these tragic deaths? They can't. If they did, they would expose a fact that these liberal gurus do not want you to know. They choose politics over saving lives. There will be no tears shed for these young murder victims.
Most of these city dwellers live
in squalor
their entire life. They are corralled into small areas and there is no way out. A Planned Parenthood is always plopped in the epicenter of the slums. One last thing that
is
all too common; they are all run by liberal politicians and have been for a one-half century.
They are all victims of Democrat leadership – or lack thereof.
Super Blog Directory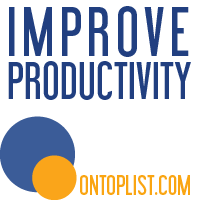 Web Directory
blogville
EatonWeb Blog Directory
Web Directory