A family living in squalor struggled to put food on the table. The dad suffered from anguish over his failure to provide. As a result - like most cowards - he fled the family to seek a new life. Deep in debt, mom was forced to send her son, Iqbal Masih, to work in order to pay off her financial obligations.
It was
around 1987
when the young man began his new role in life. This may sound as if it was a
quixotic
venture, but the young man was just four years old at the time. In his new job, he worked 14-hour days, six days a week.
Often beaten and abused, young Iqbal remained
irrepressible
. His bosses would fine and punish him for moving slowly or for imperfect performances. After years had passed, it became
clear to him that the debt would never be paid in full and that he was there for life.
A Short-Lived Taste
Of
Freedom
At the age of 10, Iqmal escaped the labor camp and went to the local police for help. Although labor camps were outlawed years prior, corruption kept the practice in place. Unfortunately for the boy, the police officer was more interested in collecting the reward for the return of the wayward boy than he was for his safety.
The young lad's body endured malnutrition and he was
mercilessly
tortured for the attempted escape. After suffering through another two years of slavery, the 12-year-old escaped again. This time he was successful.
Soon thereafter, Iqmal attended a Freedom Day celebration and during a speech he learned that forced labor was a crime and all family debts were canceled years ago. He now knew his destiny. He would become a key player in exposing child labor to all of his countrymen and the world.
Against solemn advice,
the altruistic young boy
returned to his home country after delivering many speeches across the globe – including in the United States. He knew the potential danger of returning, but the vigilant 12-year-old boy had no fear.
Iqmal Masih was shot and killed in the street by a government hired gun soon after his return. His name and message became even louder as a martyr. He did not live to see the age of 13, but he probably saved millions of lives and accomplished more than most men do in a lifetime.
Iqbal Masih was Born in
Muridke
, Pakistan in 1983, assassinated April 16, 1995
"Children should have pens in their hands not tools" -
Iqbal Masih.
"I would like to do what Abraham Lincoln did… I would like to do it in Pakistan" -
Iqbal Masih.
Super Blog Directory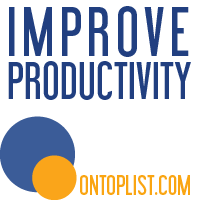 Web Directory
blogville
EatonWeb Blog Directory
Web Directory