CNN Lied About White House Request To FBI
CNN News Headline:
"FBI Refused White House Request To Knock Down Trump-Russia Stories" Here is a link to their marvelous fabrication.
This is not ambiguous, it is a flat out lie. Reince Priebus did not contact the FBI to request an announcement. This would be out of order and a fireable offense. Secondly, the FBI contacted Reince, to tell him, 'wink wink' - by the way, we know the media stories about ties between Trump and Russia are incredulous.
CNN is fake news and they
blatantly
lied to make the Trump Administration appear as incredulous, dubious, and not worthy. The Liberal Progressives will do and say anything to help their beloved Democrats at any cost. The same Democrats that leave destruction and misery
when
ever
they are in power.
What is interesting, is how did CNN get a hold of this information?
Prieb
us
did have a conversation with Andrew McCabe (Deputy Director to the White House) on the matter, but no one else. So, either McCabe is the leak, or there is a leak in the FBI -- or both.
The headline should have been something like this: FBI Clears Trump From Any Contact With Russia.
However, CNN would have simply ignored this sort of news insofar as it may exonerate Trump. CNN is
fake news and they continue to pump out garbage even when much of the country knows they are fake news.
A massive
rebuke of MSNBC and CNN has erupted since the election. While FOX NEWS has spiked to an average of three million viewers, this duo of habitual liars are carrying an average audience of 959,000 and 960,000
respectively
.
Emphatically yes. The mainstream media along with Obama's underground tactics from his Organization for Action will grind away every single day for the next four years. Their main goal is to bash Trump for
every
thing
and anything, even if it is false.
The filthy hatred they wade through day after day is sickening. This story is a perfect example of how they pick and choose facts
and
spin them into a weft
of falsehoods. CNN is fake news and they lead
all the other fake news
providers to push their version of the lie.
The real story here is that the FBI has debunked the story of any Trump ties to Russia. That the CNN and MSNBC
narrative in regards to Russia is false. They will both ignore this truth and continue the
Russia
falsehood because they believe Americans are too dumb to know what is right and what is wrong. As a matter of fact, they count on it.
Super Blog Directory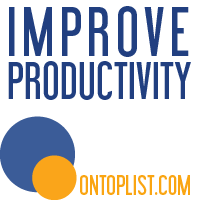 Web Directory
blogville
EatonWeb Blog Directory
Web Directory