Hillary Passes Out
Nearly everyone who wades in the murky waters of politics has viewed the video of Hillary collapsing as she was shuffled out of the 9/11 event Sunday. Unlike the previous week when an unseasonable heat wave had struck the apple city, Sunday was a picturesque day.
It was breezy and in the upper 70's. Yet, camp Clinton said that she had dehydrated and
overheated
. If this was true, why didn't Hillary go to the hospital? In the footage below, you can see her wobbling like a bowl of Jell-O on a freight train until her legs gave out. Later, they changed their mind and claimed that Clinton was diagnosed with pneumonia the previous Friday.
The protocol for the Secret Service is to never let their target stop moving. The former Secretary of State stood curbside for at least one minute. This gave a potential sniper plenty of time to focus on their target. Her car was not there because she exited the event long before she was scheduled to leave.
They are not supposed to move toward the exit without a vehicle already there and waiting. They were in a hurry to get her out of there and risked her safety in doing so. If you watch closely, not one of her security team was alarmed by her collapse, which can only mean that they have witnessed this scenario time and time again. Then, again, the question is; why didn't Hillary go to the hospital?



The Doctor Is In
It would be simple to understand if she was on Obama Care, but she is not. Imagine any other presidential candidate collapsing and then go to their daughter's house. This is beyond odd. Unless, of course, everyone around her knew exactly what happened to her.
Her condition has morphed from allergies to dehydration to
pneumonia
. However, it is starting to look like there is a much deeper ailment that she needs to keep secret – like everything else.
Her doctor, Dr. Lisa R. Baradack stated this, "Secretary Clinton has been experiencing a cough related to allergies... On Friday, during follow up evaluation of her prolonged cough, she was diagnosed with pneumonia. She was put on antibiotics, and advised rest and modify her schedule. While at this morning's event, she became overheated and dehydrated. I have just examined her and recovering nicely."
She did not answer the salient question – why didn't Hillary go to the hospital like everyone else would have. Dr. Baradack has been Hillary's doctor for decades and has been exposed to the corrupt Clinton's ways and means. For this reason, whatever health records Hillary releases will not be worth the paper it is printed on.

Hillary's Concussion
She had fallen at least twice in 2012 and the second one inflicted a concussion. When she fell the first time, she broke her arm. This means that her reflexes were functioning properly and she put her hands out to soften the fall.
The second fall showed no signs of trying to protect herself. She fell and her head went straight to the flooring, thus the
concussion.
On both occasions, she went to the hospital for examination. But, not this time.
President Obama's doctor, Dr. David Scheiner, chimed in on CNN with this, "I think she should have had a neurological examination, a thorough neurological examination in 2016... We know what happens to football players who have had concussions, how they begin to lose some of their cognitive ability. I think both of them should release their records."
So, why didn't Hillary go to the hospital? It is obvious that she suffers from recurring episodes that cannot be controlled by her doctor. All her staff and family know about it, or they would have dragged her to the nearest hospital.
Some doctors have said that Hillary has all the tell-tale signs of Parkinson's disease, while others have said she is suffering from neurological repercussions caused by her concussion. The truth is, because she is a Clinton, we may never know the truth.
Super Blog Directory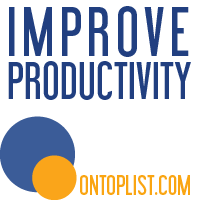 Web Directory
blogville
EatonWeb Blog Directory
Web Directory
Googleping.com