How Are The Clinton's Rich
Hillary Clinton claimed that when she and Bill left the White House, they were dead broke. Fast-forward 18 years, they are now worth at least $150 million. Except for Hillary's modest-paying job as a New York Senator and her four years as Secretary of State (SOS), neither of the Clinton duo have held a job.
So, how did they become extravagantly rich? The answer is long-worded and quite complicated. However, the most suspicious sector is the shenanigans in the Clinton Foundation corruption. It has been discovered that just six percent of donations received actually go to help charities – not so philanthropic.
In 2013, according to Clinton Foundation tax records, just $9 million of $140 million collected went to help the needy. $30 million was spent on payroll for her enormous staff. $9.2 million was spent on conferences, $8 million on fund-raising, and $8.5 million on traveling and hotel accommodations.



The Corruption Exposed
Gerri Willis of the Fox Business Network had this to say, "Coming from Charity Navigator (a charity watchdog) they said, 'the Clinton Foundation does not meet their criteria. Does not meet their criteria as an organization that does charitable work."
Wall Street financial analyst, Charles Ortel, combed through financial books and discovered Clinton Foundation corruption. He concluded, "A substantial portion of Clinton Foundation activities is certainly not 'charitable' or 'tax exempt' in the accepted legal sense, so I wonder why state, federal, and foreign regulators have allowed the Clinton Foundation to continue operating as it has done, illegally, for so long." He went on to say that the Clinton Foundation was nothing more than their personal slush fund.
Even though Hillary promised Barack Obama that she would not take donations from foreign countries during her tenure as SOS, the money poured in from some of the most rogue countries on Earth. The media vastly ignored their Machiavellian paradigm.
Hillary's foundation took money from Qatar, Kuwait, and Saudi Arabia to the tune of over $100 million. The Saudi's are the world's leader of child executions. These countries are anti-women and anti-LGBT. If you were to commit the crime of being gay in these countries, you can face fines, prison time in labor camps, or even sentenced to death.
Women cannot drive, they cannot vote, and they can't be seen in public without their husband. There is no such thing as marital rape. In a non-marital rape charge, four credible men must testify as witnesses or there will be no charges.
The Clinton Foundation corruption reaches far and wide. The following list is just a handful of countries that have paid the Clinton's. They all run strict dictatorships just as the aforementioned countries already mentioned.
Foreign Countries Paid The Clinton's Millions
* Sultanate of Soman: $5 million
* Saudi Arabia: $50 million
* United Arab of Emerates: $11.5 million
* Moroco-owned OCP: $5 million
In addition to the Clinton Foundation receiving donations, both Clinton's were paid outrageous fees to speak in these countries. The foundation would pay for the travel and lodging fees and they were paid up to $750,000 for talking.
So, why would these countries give so much to an American charity? The answer is twofold. Hillary would keep quiet with her global fight for women's rights. And, this was a quid pro quo deal. Political favors are expected when a Clinton is paid.
They also are the recipient of millions of dollars from Wall Street, big banks, and large corporations – the very entities she claims to hate. The monies paid are for Hillary to look the other way while these folks conduct shady business.
**Bonus: Hillary gave Russia 20 percent of America's uranium supply. For her generosity, $2.35 million flowed to the Clinton Foundation and Bill was paid $500,000 for a speech in Moscow. The Clinton's are bought and paid for and don't expect anything less if she were to live in the White House.
Super Blog Directory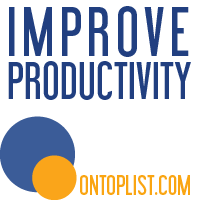 Web Directory
blogville