Khizr Kahn Full Of Rage
Khizr Kahn Is A Clinton Crony
After Khizr Kahn lambasted Donald Trump at Hillary Clinton's DNC for anti-patriotic policy, Donald replied by asking why his wife was not allowed to speak. The left-wing mainstream media determined that Trump's response was anti-Muslim rhetoric and they reared their ugly fangs and fed off this like rabid hyena's.
As it turns out, Kahn is a longtime supporter of the Clinton's. He is a lawyer who is deeply tied – monetarily and legally – in the business of Muslim immigration. He also has deep-rooted ties to Saudi Arabia as well. He worked at a large D.C. law firm – Hogan Lovells LLC – for years that represented the government of Saudi Arabia. A lobbyist for Hogan, Robert Kyle, has funneled at least $50,000 to the Hillary Clinton campaign.
To date, Saudi Arabia has donated $25 million to the Clinton Foundation. They couldn't possibly expect any favors from a future President Clinton, could they? The Saudi's are just one of the dozens of countries that enslave women and kill men that are caught in gay acts.
Trumps Responds On Twitter
Trump Takes To Twitter
Trump chimed in on Twitter on this topic, "Crooked Hillary says we must call on Saudi Arabia and other countries to stop funding hate... I am calling on her to immediately return the $25 million-plus she got from them for the Clinton Foundation." She has not.
Since 2004, Hogan Lovells handles the Clinton's taxes and they found themselves in hot water when they were discovered to be tightly woven into the email scandal. Not so coincidentally, Attorney General Loretta Lynch was also employed by Hogan Lovells years ago. The circle of corruption in the Clinton tabernacle runs far and runs deep.
Today, Khizr Kahn has his own law firm that specializes in Muslim visas for immigrants. The name of his company is "E2 Treaty Investors, EB5 Investments & Related Immigration Services." The Immigration Investment Program (EB5) was created in Congress in 1990. Its purpose was to stimulate the economy via job creation and capital investment by immigrant investors.
Kahn's Business Under Scrutiny
Khizr Kahn has undergone investigation long before his hate-filled rant at the DNC. His unscrupulous practice of swaying Muslims to invested at least $500,000 in an American business and Kahn get's the investor and his family green cards. His business is essentially a pay-to-play scenario and he fills his pockets with the Benjamin's.
* Investments can be spent before business plans are approved.
* Regional Center operators can charge exorbitant fees of foreign nationals in addition to their required investments.
* Jobs created are not "direct" or verifiable jobs but rather are "indirect" and based on estimates and economic modeling.
* Jobs created by U.S. investors are counted by the foreign national when obtaining a green card, even if EB-5 money is only a fraction of the total invested.
* Investment funds are not adequately vetted.
* Gifts and loans are acceptable sources of funds from foreign nationals.
* The investment level has been stagnant for nearly 25 years.
* There's no prohibition against foreign governments owning or operating regional centers or projects.
* Regional centers can be rented or sold without government oversight or approval.
* Regional centers don't have to certify that they comply with securities laws.
* There's no oversight of promoters who work overseas for the regional centers.
*There's no set of sanctions for violations, no recourse for bad actors.
*There are no required background checks on anyone associated with a regional center.
* Regional centers draw Targeted Employment Area boundaries around poor areas in order to come in at a lower investment level, yet the jobs created are not actually created in those areas.
* Every Targeted Employment Area designation is rubber-stamped by the agency.
* Adjudicators are pressured to get to a yes, especially for those politically connected.
* Visas are not properly scrutinized.
* Visas are pushed through despite security warnings.
* Files and applications lack basic and necessary information to monitor compliance.
* The agency does not do site visits for each and every project. There's no transparency on how funds are spent, who is paid, and what investors are told about the projects they invest in.
Update: Khizr Kahn deleted his business's website today.
Super Blog Directory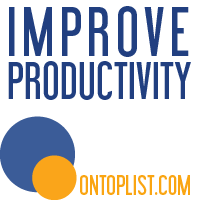 Web Directory
blogville
EatonWeb Blog Directory