A Storm Of Snowflakes
- LOL
Yale University
assistants
ha
ve
been attempting to unionize ever since last year's
National Labor Relations
Boar
d
ruling
that those
assisting in teaching and/or research
have the right to unionize. The Yale faculty has been slow-walking the negotiating process, which frustrated eight graduate students.
"I've been waiting for Yale to negotiate for four years. That doesn't seem to matter to them, --
union chairman Aaron
Greenbe
rg,
who
is a
participant
of
the hunger strikers.
Eight New Haven,
Connecticut
department
assistants at the Yale Ivy League
Univers
ity voted back in February to unionize. So far, the University have not catered to the
protester's
schedule. Well, the union wanna-bees have had enough. The
proclaimed that they must
fight the good fight and sacrifice themselves for the greater good – NOT!
Their
answer: to go on a hunger strike in front of Yale's President, Peter
Salovey's, home.
Well, it is sort of a hunger strike. You see, the students posted that when one of them cannot continue, they asked for people to show up and take their place.
So,
the very first notion of hunger means that he or she can leave and someone will sit in for them. In other words, they go home to eat, rest up, and return some time in the future. Boy, they are really putting themselves in great peril for their quixotic cause, aren't they.
"Yeah that's not really how hunger strikes work," --
Politico Editor in Chief Blake Hounshell.
Super Blog Directory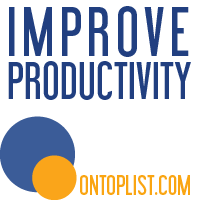 Web Directory
blogville
EatonWeb Blog Directory
Web Directory