False Narrative Killed 5 Cops
Minnesota Democrat Governor Mark Dayton,
"
Would this have happened if those passengers, the driver were white? I don't think it would have."
The fact is, the way the media presented the Minnesota shooting is a big lie. To label a police officer as a racist without any facts is racism in its puritanical form. This governor does not have the mindset to be in charge of a rock, never mind a state.
As usual, before any evidentiary facts are released, President Obama and the liberals convict the cop and sympathize with the black guy. The decedent Philando Castile and girlfriend Ms. Diamond Reynolds were pulled over because Castile was a suspect in an armed robbery, not because of a broken tail light.
Eyewitness to robbery: "...suspect was described as a
black man
with
shoulder-length dreadlocks
, who wore tan pants, tan shoes with white soles, a green jacket, a green baseball cap
and glasses
, the release says. He also had some of his
hair pulled into a bun
through the strap on the back of his hat and had a
small mustache and facial hair on his chin
."
Suspect Top, Castile Bottom
Preceding the incident, calls to dispatch were received.
Officer Yanez: "
I'm going to stop a car. I'm going to check IDs. I have reason to pull it over."
"
The two occupants just look like people that were involved in a robbery. The driver looks more like one of our suspects, just 'cause of the wide-set nose."
As Officer Jeronimo Yanez and Joseph Kauser approached the vehicle, in their minds, they knew that there was a possible gun-carrying criminal on board. Anyone would be on high alert knowing these facts. Yanez immediately noticed the illegal gun that Castile possessed.
The firearm was on Castile's thigh and he was not responding to police commands. He did not have a license to carry a firearm. Officer Yanez said Castile was told not to move, but he reached for the gun and Yanez had to protect himself. The false narrative that an innocent black man was slaughtered because he was black was welcomed with open arms by the mainstream media – but how they present the Minnesota shooting is a big lie that propelled their agenda.
Ms. Diamond Reynolds

So, why do the left run with a fake racial issue? For some, like Jesse Jackson and Al Sharpton, it is all about the Benjamins. They have become filthy rich from racism and if racism in America was no longer an issue, the money train would crash for both of them. Also, racism charges always drum up the black vote for Democrats.


They ran with the illusory that the suspect had a conceal carry permit (CCP), he did not. It is possible that he had a license to purchase, but there is no evidence of this.
They also focused on the fact that the 4-year-old was in the car during the entire event. This is false. At the time Ms. Reynolds was streaming her video, the child was in the arms of officer Kauser. The manner in which the left-wing media framed the Minnesota shooting is a big lie and it fit their narrative nicely.
The family of Castile is raising money on at least three Go Fund Me accounts. To date, they have raised over 600,000 dollars. Ms. Reynolds' story is false and nowadays, lying pays off – just ask Hillary Dianne Rodham Clinton.
Barack Obama and his liberal sheep, along with the mainstream media are directly responsible for the slaughter of officers Brent Thompson, Patrick Zamarripa, Michael Krol, Michael Smith, and Lorne Ahrens. They died as heroes, liberals live in shame.
In 2015, police killed twice as many white people juxtaposed to blacks killed. 50% of the victims killed were white, whereas 26% were black. 62% of the country is white whereas 13% are black. Yet, blacks commit more crimes than whites, which translates to more interactions with police. 62% of all robberies were committed by blacks. 57% of murders were committed by blacks – often black-on-black. 45% of assaults were committed by blacks.
12% of the white and Hispanic population were killed by police. Just 4% of the black population were killed by police. 40% of cop killers are black. A cop is 18.5 times more likely to be killed by a black than unarmed blacks killed by a cop. Since Black Lives Matter was created, the murder rate has increased 17%. Black cops fire their gun 3.3% more often than white cops.
*Update: President Obama made a speech in Poland referring to this shooting and the Louisianan shooting. He mentioned both black victims by name and described America's policing as flawed and racially bias. He also said that Castile had a license to carry – this is false. His disdain of police runs deep and blinds the pesky facts from his scope of vision. He did not mention the names of the five police officers that were killed in Dallas, Texas.
Super Blog Directory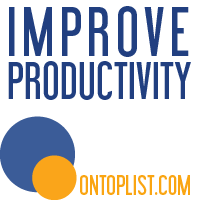 Web Directory
blogville
EatonWeb Blog Directory
Google Ping