FBI director James Comey described Hillary's handling of her emails as extremely careless, yet no charges will be filed. Coincidentally, Bill Clinton met with Attorney General Loretta Lynch just eight days ago. Also coincidental is the fact that the announcement was released while Hillary was conterminously campaigning in North Carolina with President Barack Obama.
Clearly, they got to Comey. He is normally referred to as fair, but he got Hillary's email scandal exactly wrong. Either the Clinton's or the Obama team must have damaging information on the FBI director. Barack Obama endorsed Hillary a few weeks ago. This was a clear sign that she would not be prosecuted and the Hillary Clinton Email Scandal was dead.
Director Comey stated that classified information was not protected on Hillary's private server(s) in her basement. At least one email revealed the decedent Ambassador Steven's location in Libya and exactly where the no-fly zone was.
He attempted to justify his suggestion by stating that Hillary did not intend to put the nation at risk. How could he possibly know this? Did General Petraeus intentionally put the nation at risk?
The Donald
The Donald Reacts On Twitter
Donald Trump Chimed in on Twitter after hearing the news on the Hillary Clinton email scandal, "The system is rigged. General Petraeus got in trouble for far less. Very very unfair! As usual, bad judgment."
He also took to Twitter with this, "FBI director said crooked Hillary compromised our national security. No charges. Wow! #Rigged system"
Though Hillary Clinton and Barack Hussein Obama have been bitter combatants in the past, they are teaming up in desperate hopes that Hillary will carry on Obama's policies. Forget about the most important issues of the day, or more so of the last few years, his legacy takes precedence over anything else.
Obama On The Stump For Hillary
Hillary rode the friendly skies with the president on Air Force One, which costs taxpayers $206,000 per hour to operate. The cost of ground travel, Secret Service security and hotel accommodations is an additional cost of approximately $10,000 per day. Obama campaigns for Hillary and you pay for it.
Let us frolic through the tightly woven tapestry of the webbed lies uttered by Hillary. She stated that she did this because she only had one device. She had at least three. She said that she turned over all work-related emails. Comey discovered dozens that were deleted and the sever(s) were wiped clean – so they had thought. She said that she did not receive or send any classified emails. She did. She said to CNN that her using a personal server was "allowed" by the State Department. No one gave her permission. She said that she is the most transparent politician ever. Blasphemy.
With this report on her record, how could she ever obtain security clearance if she was the president.
After listing all the crimes she committed, FBI Director James Comey said, "Our investigation looked at whether there is evidence that classified information was improperly stored or transmitted on that personal system in violation of a federal statute that makes it a felony to mishandle classified information either intentionally or in a grossly negligent way, or a second statute, making it a misdemeanor to knowingly remove classified information from appropriate systems or storage facilities."
The Hillary Clinton email scandal exposed the grandest embarrassment the State Department has ever experienced. They, along with the FBI and Comey, have zero credibility because of it.
Super Blog Directory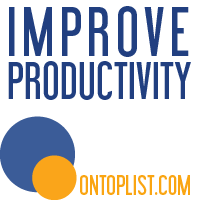 Web Directory
blogville
EatonWeb Blog Directory