Despite The Warnings, Syrian Refuges Keep Coming
There have been 144 Islamic terrorist attacks in 2015, and 33 so far this year. President Barack Hussein Obama is still hellbent on having Syrian refugees in America. Despite ISIS and world leaders stating that at least 13 percent of them will be ISIS supporters, and one-third are ISIS sympathizers, despite an increase in attacks around the globe, and despite the increase in attacks in the U.S., Obama still wants more Syrian refugees in America.
He is willing to put the American citizenry in peril for his ideological agenda. Why would he do this? The answer is two-fold and quite simple. It is clear that he sympathizes with the Muslim world. His father was Muslim and his grandmother, who raised him, was Muslim. He also knows that they will one day vote for democrats. Since 1965, when immigration was reinstated, democrats have been importing future voters in order to stay in power.
All Syrian refugees in America, and all refugees that make it to American soil are immediately eligible for all federal benefits. Housing, food stamps, health care, cash, schooling, and much more. It is estimated that it costs the American taxpayer an outrageous $20,000 per refugee to get them here.
So far, approximately 10,000 Syrians have been brought to the states – which 20% are adult men not fighting for their country. This equates to $200 million just to get them here. There is no doubt that they will cash in on the benefits insofar as they cannot speak English, most are not educated and they do not possess any salable job skills.
Hillary Clinton On Refugees
More Syrian Refugees Under Hillary
Hillary Clinton wants to increase the number of Syrian refugees in America by 550 percent. The country is in debt nearly $20 TRILLION and the democrats want to give away billions of dollars to people that hate the American way of life. What's worse is the fact that Barack Obama made certain that once they are here, the Feds cannot follow them, nor can they know where they live. They are on the honor system.
Hillary said this, "
Look, we're facing the worst refugee crisis since the end of World War II, and I think the United States has to do more, and I would like to see us move from what is a good start with 10,000 to 65,000 and begin immediately to put into place the mechanisms for vetting the people that we would take in."
There is absolutely no way to tell if any of the Syrian Refugees in America have communicable diseases before they land here. Syria does not have free immunization like the U.S. practices. Once here, it is too late. An outbreak of measles, mumps, polio, pertussis, and many others are at a 20-year high. 22 percent of Syrians sent to Minnesota have Tuberculosis. Just 4 percent of Americans tested positive for TB.
Obama, Hillary Created The Problem
Obama, Clinton Created The Syrian Refugees
While Hillary Clinton blames the Syrian Civil War on Climate Change and joblessness, the truth tells a vastly different tale.

Back in 2012, President Obama, Hillary Clinton and John Kerry all heralded Syrian President Bashir Assad as the key to peace in the Middle East. As Secretary of State, Hillary said that Assad was a "reformer" and "the road to peace ends in Damascus."
"
There's a different leader in Syria now. Many of the members of Congress of both parties who have gone to Syria in recent months have said he's a reformer." -- Hillary Clinton. All the while Assad was aligning himself with Iran and Hamas.
For over a week, when it became apparent that Assad used chemical weapons on his own people, President Obama vociferously declared that the U.S. must act urgently to avenge the heinous attack on its own people — and then he retreated. In a Saturday speech in the Rose Garden, our 44th president changed his brazen march to imminent attack to whispers of retaining a permission-slip from Congress first.
To date, 500,000 Syrians have been killed and millions are fleeing. All this because Obama and Hillary got it exactly wrong in Syria and refused to intervene to stop the madman Assad. Those red lines are his legacy, and so are the Syrian Refugees in America.
Eurozone Countries
The European 'Euro' countries have an open border policy for all nations within the Eurozone. They were one big happy family. With the millions of Muslims they allowed in and they did not vet them, they should have seen what was coming – radical Islamic terrorism.
In 2015 and so far in 2016, Europe has seen numerous Islamic terroristattacks.
Brussels – Paris France, Copenhagen – Denmark, Saint Quentin Fallavier – France, Pas-de-Calais – France, Paris – France (again), London – United Kingdom, Valence Drome – France, Paris – France (Yet again), Brussels – Belgium, Paris – France (Yes, a fourth time), Nice – France.
*Eurozone countries: UK, Austria, Belgium, Estonia, Finland, France, Germany, Greece, Ireland, Italy, Latvita, Lithuania, Luxembourg, Malta, Netherlands, Portugal, Slovakia, Slovenia, Denmark, Denmark, and Spain.



Super Blog Directory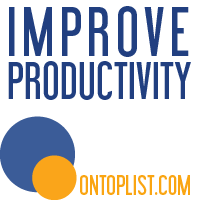 Web Directory
blogville
EatonWeb Blog Directory