Crooked Hillary
The Democrats have vociferously blamed Russia for colluding with the Trump camp and this was the reason for
the
colossal
Hillary Clinton loss on November 8, 2016. When it comes to the Clinton
ties to Russia, however, not an eyebrow was raised.


This fact discredits all who point
their
finger at Trump and maintain silent about Clinton's culpability. Hillary's closest aides have maintained a hand-in-hand relationship with Russians for years, including while she was in public office.
The Clinton ties to Russia continued when cool cash to Hillary
was rendered by a Moscow-based
investment firm called Renaissance Capital. This firm is known to have deep-rooted ties to Russian intelligence. The Clinton
Foundation also
took millions from Viktor Vekselberg's company – the Renova Group.
Former Russian government official and Chairman of the research company called SuperOx donated millions to the Clinton's. SuperOx was a key part of the "Nuclear Cluster" at the Skolkovo
Re
search
Facility
– owned by the Russian government.
The former wife of the Mayor of Moscow
channel
ed
money to camp Clinton via her company called JSC Inteco. All this pales in comparison to the 2010 sale of 20
% of America's stockpile of uranium to Russia on Hillary's watch.
Uranium One is the company that purchased the uranium from Hillary.
The Clinton Foundation received $145 million from nine Uranium One shareholders and
Bill received $800,000 for a speech from the Russians soon after the transaction was completed. Then Secretary of State (SOS) Hillary had to sign off on the deal before it could come
to fruition.
Just as troublesome was the fact that T
he Clinton Foundation did not disclose these donations in their tax returns. President Obama had ordered that all payments and donations were to be transparent for all to see. This did not happen. The only reason the U.S. learned of this deal was through Canadian tax records.
Of course, Hillary denied any Clinton ties to Russia and denied knowledge of this deal. The
WikiLeaks
email leak
debun
ked
this fallacy. The Democrats are frantic over the Trump ties to Russia, but this case went
unfettered.
John P
odesta
w
as
Hillary'
s
campaign c
hairman for her
failed presidential run in 2016. Podesta had more than just ties with Russia – he went into business with them while he was advising Hillary as SOS.
In 2011, he was appointed to the executive board of an energy company called Joule
Unlimit
ed
. After just 60 days on the board, the Russian government invested $35 million into the company. The money came from a branch called Rusnano, which is known as "Putin's child."
John Podesta was advising the U.S. SOS while
coterminously
working for Putin. John did not disclose this when he was
counseling
Obama in 2014. This was soon discovered after the Podesta Files from
WikiLeaks
was released.
The Clinton ties to Russia run far and run deep. Americans would have never known if it hadn't been exposed by
WikiLeaks
and non-American sources.
The alt-left media will never report anything that would shed a poor light on the dynamic duo. It is difficult to
decipher
which is more corrupt – the Clinton's or the media.
Super Blog Directory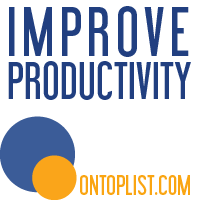 Web Directory
blogville
EatonWeb Blog Directory
Web Directory