Donald Trump's landslide victory shocked the world and their reaction is to decimate
him. The far-left liberal
troglodytes
expressed vitriolic hatred by labeling him a racist,
misogynist
,
Islamophobic
, homophobic, and a litany of other negative epithets.
Not only are the Democrats resisting his agenda and assaulting him as a human being, many
Republicans are rooting for his demise
and seek to get him out of Washington before his four-year tenure is up. T
he mainstream media
has juxtaposed themselves
with the left on an all-out strafe to help Obama sabotage Trump.
Then we have America's 44
th
president, who still resides in W
ashington to sabotage the Trump agenda.
He
has headed up his own foundation – Organization For Action (OFA) – with over 30
,000
disciples
helping him. He has over 200 offices nationwide and a never-ending supply of cash from George Soros and the like.
How Has Obama Sabotaged Trump
Former President Obama set up shop in his new $5.3 million mansion less than two miles from the White House. This is the
headquarters
for the camp d
estroy-
Trump team. One of his
lead advisors, Valerie
Jarrett
, has moved in with Obama's to help out with the sinister cause.
This office is also the recipient of taxpayer dollars, therefore, taxpayers pay for Obama sabotaging Trump.
They have a press secretary and a chief of staff just as he did as president. They train their agitators by the Saul
Alinsky
bible of
pandemonium
and destruction.
The OFA is registered as a "social welfare" non-profit 501(c)(4) entity that has been the recipient of more than $40 million. They already have over 400 anti-Trump rallies planned, which will gladly be covered by the leftist media.
Obama's Un-American Machinations
When violent anti-Trump protests –
which are attended by
professional
protesters – become unruly and oftentimes violent, you can bet that Barack
Hussein
Obama has an
ear
-to-ear grin. He has
public
ly
praised his little sno
wflakes as good Americans.
This should come at no surprise. Obama
forecasted
his plans to sabotage Trump long before his term was
completed
.
"Understand that I'm going to be constrained in what I do with all of you until I am again a private citizen, but that's not so far off...
You're going to see me early next year, and we're going to be in a position where we can start cooking up all kinds of great stuff." - Sitting President Barack Obama.
They will fight Trump on illegal immigration, Climate Change, racial relations, and Obamacare.
Riots and destruction are encouraged.
They have and will continue to invade town hall meetings posing as
constituents
.
All protests are staged
right
down to what they
shou
ld
wear and how to clench a microphone.
The media is in on it. 88% of President Trump's coverage has been negative.
Followers are told to say "impeachment" early and often.
DNC Chair is receiving orders from Obama and the OFA
All "Russia" talk was
Obama's
idea and
com
pletely
unsubstantiated
.
Obama has woven the tapestry of the State Department with far-left liberals he can control.
Two days before Obama left office, he made intelligence available to all 17 branches of government,
which ensured there would be cherry-picked leaks.
Super Blog Directory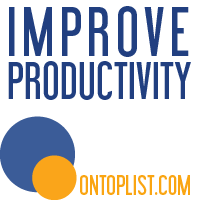 Web Directory
blogville
EatonWeb Blog Directory
Web Directory