The "Black Regiment"
During the Civil War (1775-1783), The
Rhode Island Regiment
had a Brobdingnagian role in Continental Army's win. They had fought under several names like Varnum's Continentals, the Black Regiment, and the 9th Continental Regiment. They all had one thing in common – they were mostly African Americans.
The regiments were formed by the government before they were absorbed into the Continental Army. In 1775, The Rhode Island Army was accepted and commanded by Colonel James Mitchel Varnum. Later that year, Varnum's men marched through Roxbury, Massachusetts and played a stalwart role in the Siege of Boston.
This regiment of eight companies was soon turned over General Nathanael Green in George Washington's Main Army. In 1776, this Army was reorganized and Varnum's men became the 9th Continental Regiment.
1st Rhode Island Regiment
The very next year, the Continental Army reorganized yet again. The 9th Continental Army was reassigned a new name -
1st Rhode Island Regiment.
They were led by Colonel Christopher Greene, cousin to Nathanael Greene. On his watch, the regiment successfully guarded Fort Mercer in the Battle of Red Bank in Delaware.
When 1778 rolled around, the Army was experiencing difficulty in recruitment. They looked to the African Americans to join the fight. Of course, just about all blacks – which were brought to America by the British – were slaves.
Approximately 140 slaves, and some free black men, were enlisted in the 1st Rhode Island Regiment. The Black Regiment lost badly in the Battle of Rhode Island, but, because of the black warriors, only four Army men had perished.
Rhode Island Regiment: 1781
The 2nd
Rhode Island Regiment
and Sherburne's Additional Continental Regiment joined forces with the R.I. Regiment. This massive force was unstoppable in the Siege of Yorktown. This was the final major battle in the Revolutionary war. Without the African American's patriotism, they probably would have lost.
The Rhode Island Assembly had promised freedom to all black slaves that served in the Army. They kept their word and passed a law in 1784 that demanded freedom for "any person" born in the state of Rhode Island.
These brave men went through hell's fury and back. They put their lives on the line for glorious freedom and the new country. These men set the tone that led to Jackie Robinson, Martin Luther Kinf Jr., and President Barack Hussein Obama.
Super Blog Directory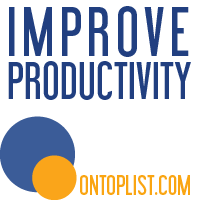 Web Directory
blogville
EatonWeb Blog Directory
Web Directory