When You Are At The Top...
The Super Bowl game Sunday
night was the greatest game of them all. The first 40 clock-minutes was the
worst exhibition of football the Pat's have displayed this century. They were down four scores
with approximately 20 minutes to play. N
o team had ever overcome more than a 10 point deficit in Super Bowl history – until now. The Pat's scored 25 points and made history.
So, why do people hate the Patriots? Because they win and win often. In fact, The four Boston major sports teams have produced 10 titles in the last 16 years. That is a championship every 1.6 years.
Why wouldn't people hate the Patriot's?
Spy-gate and D
eflate-
gate were two of the silliest allegations in the NFL. Tom Brady was
suspended
four games for something Roger Goodell assumed. Deflated balls have never been proven to the public. Goodell said "It was more probable than not" and
convicted
him. The penalty for punching a woman in the face and knocking out cold is
two games.


What Does 'Do Your Job Mean?
The New England Patriots just won Super Bowl LI without the best tight end in the league, Rob Gronkowski. People hate the Patriot's because
whosoever
Be
lichi
ck
plugs into the lineup does his job. The phrase "DO YOUR JOB" is all over
t
he
walls of the Pat's locker room.
When a Patriot receives an assignment, he is expected to perform beyond knowable ability. Bill's coaches are credulous and all players are held accountable. They all know that they can be replaced in a heartbeat. No matter the status or salary, they will be gone if they cannot do the job.
To Bill, players are an assembly of parts in a machine – a cog in a wheel if you will.
If one part fails, replacement is in order. This fear is a great motivator for his staff. This constant pressure motivates the individual to work harder than anyone thought possible.
Why Do People Hate The Patriots So Much?
Simply
put; i
t is because Patriots win
. They hate Tom Brady's insatiable smile. They hate Tom's beautiful wife. They hate that they keep winning AFC title after title. They hate that their team has the same salary cap and they do not win.
People hate the Patriot's because Bill can find a janitor and make him fit into his system. People hate the Patriot's when they saw the Seahawks made the stupidest play call of all time and Malcolm Butler picked off Russell Wilson. They had the best running back in the league and they decided to pass.
Malcol
m's
pick gave the Pat's a win in the clenches of defeat.
What is the dumbest play call number two? The Falcon's were well within field goal range with less than four minutes to go. They should have run the ball three times and take an
eleven
point lead. Instead, they remained aggressive and decided to
pas
s
. One penalty and a sack later they were out of field goal range.
People hate the Patriot's because of jealousy, envy, aguish, scapegoat, whatever. The New England Patriot's strive for perfection for all 3,600 seconds in every game. They keep coming and coming. Brady's offense exhausts the opponent's defense and then he strikes. That is the Belichick way,
Super Blog Directory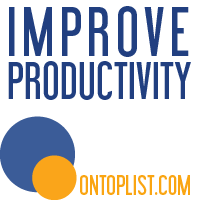 Web Directory
blogville
EatonWeb Blog Directory
Web Directory