The
Surreptitious
War Against Trum
p
Whereas the norm for an ex-president is to saunter away from the White House in a sotto voce manner, President Obama, c
onversely, is
staunchly
hard at work just two miles from the Oval Office. His goal is to sabotage
Donald Trump from behind the curtains of the Organization For Action (OFA)
group
by any and all means.
The adversary of the OFA is Trump
's
'America first' agenda. The greater goal, however, is to fight to keep Obama's legacy
in
tact
. The OFA has an army of more than 3
2
,000
volunteers
and they are hiring new protesters every day. Many of which saw an ad on Facebook or Craigslist and responded. This is more evidence that Trump is creating jobs in America.
Obama's Organization For Action is directing a nation-wide network of over 250
leftist non-profit
offices
throughout the country. His army of thugs, bigots, and hate-filled violent soldiers receive their orders from America's 44
th
president and subsequently carry them out.
This activity by an ex-president would be considered treason if it were anyone but America;'s first black president. Barack Obama is protected under the blanket of the pigmentation of his skin. Imagine the repercussions if George W. Bush had set up shop to do the same to America;s 44th president.
He recently said he was "heartened" to see the violent
protests
– which he designed and carried out to thwart Trump's agenda.
To Liberals, freedom of speech only applies to Liberals. Conservatives must be shut down and there will be no debate.
With a never-ending source of money coming from hundreds of
donors
– including George Soros – the
Alinskyite
disciples
will cause
mayhem
and destruction at every
opportunity
. On the OFA website, the phrase "We're Not Backing Down" is
prominently
displayed.
Obama goes as far as Tweeting on the Organization For Action Twitter page
in an attempt to recruit young Liberal militants.
Obama on the OFA Twitter account: "It's fine for everyone to feel stressed, sad, discouraged... But, get over it... move on to protect what we've accomplished."
President Obama and his wife formed the group while he was still in office in 2013. Since the day they opened the doors, over $40 million
has been raised via donations and yes, government grants. So, they receive money from the government to fight against the government's leader. What a country.
Of course, anti-American
suppor
ter
George Soros has
monetarily
contributed to the Organization For Action. Soros is a multi-billionaire who makes money by destroying
countr
ies
. Like Obama, Soros believes in one world government and that world should be socialist. Luckily for America, Georgy boy is well into his eighties and will not blemish this planet for much longer.
The Organization For Action I
s T
ax E
xempt
When an entity is considered to be 51 percent or more a political group, they cannot be eligible for the 501(c) 4 tax-exempt status. The entire spirit of the Organization For Action is to fight Trump on Climate Change, Obamacare, Immigration, and race relations. Yet, the government afforded them 501(c) 4 status because they claim they
are
a group that teaches "Organizing skills". What a country.
Obama is utilizing his 2012 database to target Obama supporters. So, how is this not political? This group works hand-in-hand with Barack's "Obama Foundation" and is run by his former political director and former chair of the National Democratic Redistricting Committee.
This only
intention
these groups have is to get Trump out of the White House in
four
years and to take back the H
ouse and Senate. Yet, the IRS does consider either to be more than 51 percent political. They are 100 percent political and the American citizenry is paying for it. And, every penny of any contribution will be tax-free. What a country.
So, when you see fire, violence, and destruction, you will know that an ex-president is the mastermind behind it all. With an unlimited bankroll sources, he may just yet destroy this country as he aimed to do for the last eight years.
Super Blog Directory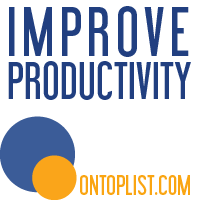 Web Directory
blogville
EatonWeb Blog Directory
Web Directory