Radical Islamic Terrorism In America
During a speech at MacDill Air Force Base, Barack Obama touted that there were "no
foreign
terrorist organization has successfully planned and executed an attack on our homeland."
Whereas this fact is true, there are
a few holes remaining in this truth. The keywords are 'no foreign terrorist organization'. This was framed to completely gloss past all the Radical Islamic
terrorist
attacks by individuals. Most of which claim
ISIS as their motivation.
There were at least 13 attacks while the U.S. was under Barack
Obama's
tenure. All of them by Radical Islamic terrorists. The Obama Administration resisted the word terrorist in every case. The media backed him up by saying "let's not jump to conclusions" and "the motivation is still questioned." These are keywords
that were used to cover the fact that it was Radical Islamic terrorism.



Little Rock, Arkansas, June 1, 2009
At a military training base in Little Rock, one soldier lost his life at the hands of a Radical Islamic terrorist.
Abdulhakim
Mujahid
Muhammad
shot Private William Andrew Long and Private Quinto
n
Ezeagwula
. Long lost his life that day whereas
Ezeagwula
survived his injuries.
Fort Hood, Texas, November 5, 2009
Six years passed before President Obama declared that Major
Nidal
Malik Hasan was a terrorist. It had been classified as "workplace
violence
" until that time. Malik killed 14 soldiers at Fort Hood military base.


Boston, Massachusetts, April 15, 2013
Radil Islamic terrorist brothers
Tamerlan
and
Dhozkar
Tsarnaev
planted two bombs near the finish line of the Boston Marathon. While only three were killed, 260 were injured. The
Tsarnaev
family were refu
gees from
Chechnya.
Tamerlan
visited Chechnya where he was
radi
c
alized
. Even though the government had been investigating them, his trip went undetected.
Moore,
Ok
lahoma, September 24, 2014
Recently radicalized Alton Nole
n beheaded a female co-worker because she would not convert to the Islamic religion. Even though he
vociferou
sly
shouted "
Allahu
Akbar", the motive was questioned and this was filed under workplace violence.
Queens, New York, December 20, 2014
Self-radicalized terrorist Zale Thompson used a hatchet to attack
two police officers. He had indoctrinated himself with ISIS, Al
Q
aeda
, and Al-
Shabab
. Again, they
desperately
searched for a motive.
Brooklyn
, New York, December 20, 2014
Radical Islamic terrorist Ismaayil
Brinsley Executed two police officers at close range. The officers never saw it
comi
ng
as they sat in their police cruiser. On
Brinsley's
Facebook page there were re-posts of jihadist messaging and he had close ties to an alleged radical Islamic mosque.
Garland Texas, May
3, 2015
ISIS claimed
responsibility
for sending the two gunmen to the Curtis
Cu
lwell
Center and conducting a shooting spree. This was a retaliation for running a Mo
hammad cartoon contest. The duo were shot dead by a SWAT team.


Chattanooga,
Tennes
s
ee
, December 14, 2015
A terrorist named
Mu
ham
mad
Youssef
Abdulazeez
slaughtered four Marines at a sailor
military
base. He is believed to have been inspired by ISIS.


San
Berna
r
dino
, California, June 12, 2016
The FBI had investigated Omar
Mateen
Omar
Omar
Mateen
before he shot and killed 49 and injured 53 Americans at a gay nightclub. Matten went overseas, found a wife, and she radicalized him. On his Facebook

page,

he wrote, "I pledge my alliance to Abu Bakr Al-Baghdadi (
the leader of ISIS).
St. Cloud,
Minnesota
, September 17, 2016
In a
Minnesota
mall, 20-year-old Islamic terrorist
Dahir
Adan went
on a
stabbing spree before he was shot and killed by an off-duty police officer. Adan was said to have been shouting "
Allahu
Akbar" before he caught the police officers bullets.


New Jersey/New York, September 17
- 19
, 2016
An
Afghan
man
, Ahmad Khan
Rahimi
, planted three
bombs and several explosive
devic
es
injuring 31 civilians.
Rahimi
was an Al-Qaeda supporter and his journal showed a strong influence by Sheik
AnwarAnwar
Al-
Awlaki
,
Nida
l
Hassan, and Osama Bin
Ladin
.


Columbus Ohio, November 28, 2016
An ISIS-inspired Somali/Pakistan refugee, Abdul
Razak
Ali
Artan
, attempted to mow down his fellow students at Ohio State College. His vehicle became stuck and he ran out of the car and hacked people with a butcher knife.
Closing Thoughts
In every case, these madmen were from another country and were Radical Islamic terrorists. Many of these criminals were refugees from
countries
infested with terrorist. It is not sane thinking to suggest that no more refugees will become radicalized.
These people do not agree with the American way of life. They do not believe in our principles. They abuse women and children. In
the
ir
homelands, gay are shoved off of tall buildings. A woman is not a victim of rape unless five men testify to witnessing the crime.
The radical Alt-Left would rather place American lives in danger by letting them live here than doing the right thing for the countries safety. They do not care about the people, they only want them here because they will vote for Democrats someday.
Why would they? Anyone under the category of 'refugee' is
entitled
to every government benefit available. They will
receive a home, free food, free healthcare, and cash, The Democrats make all of this possible so that they will vote for them – and some
of them are already voting.
*2,996 Americans were killed by Radical Islamic terrorists in just one day.
Super Blog Directory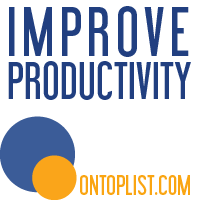 Web Directory
blogville
EatonWeb Blog Directory
Web Directory