President Bill Clinton
Bill Clinton's Presidency
Anyone who was an adult during Bill Clinton's tenure as President in the 1990's knows all about his shenanigans with women. He has the morals of an alley cat in heat. An ally cat on Viagra, and it lasted more than four hours - more like four decades. Hillary knew this all along, and she knew long before he was the governor of Arkansas.
The vast majority of Millennials do not know about Bubba's promiscuous tendencies. Let's face it, he had an addiction to sex and any woman in his sight was in imminent danger. Everyone around him, especially his wife, kept his harem under wraps. The Clinton's war on women knows no borders.
They were bought or threatened to keep quiet or they would suffer severe consequences. When the news broke about Monica Lewinsky, a slew of women spoke up with similar stories. Mrs. Clinton played the victim – woe is me – but she was part of the abuse.
When young Monica graduated from Lewis & Clark College in 1995, she was hired as an intern for The White House. Soon thereafter, Bubba did what Bubba does – pounce on his prey. She confided to her friend and coworker, Linda Trip, with her relationship with Bill. Linda would later be a witness when Bill was in the impeachment process.
Bill Clinton Impeached
The Impeachment
Bill Clinton was impeached, you ask. Yes, and the youngsters have no idea how close he was to resigning. Monica was gagged by the Clinton machine, but former friend Linda Trip had secretly recorded Monica's conversations with her and she turned them in as evidence.
This was just one of countless excursions that will be discussed here. In 1992, Bill Clinton's war on women included actress/model Gennifer Flowers. She admitted that she and Bill had an affair that began a decade prior. President Clinton denied the allegation, but when he was placed under oath, he confessed to his illicit liaison.
Paula Jones surfaced as another victim of Bill Clinton's insatiable drive to conquer women. She too was put through the ringer by the Clinton's war on women and by the biased left-wing mainstream media. She sued Bill and the case was dismissed. However, on an appeal, the case would be tried.
In order to avoid going under oath and admitting his scurrilous behavior again, he paid Paula $850.000 to drop the case. At the same time, Kathleen Whiley accused Bill of sexual misconduct. She accused Clinton of groping her in a hallway in 1993.
But, Clinton's war on women doesn't stop here. Former Clinton supporter, Juanita Broad
drick, appeared on Dateline NBC in 1999. She accused the president of raping her in a hotel room in the 1970's. She said that he met her in the hotel lobby, but asked to go up to her room to avoid the press. As soon as the door was locked, Bill allegedly attacked her and injured her lip during the Neanderthal-like rape.
Danny With Mom
Countless Victims
In 1998, the media reported that former Miss Arkansas and Miss America Elizabeth Ward Gracen was raped by Bill Clinton. She responded by telling the media that she and Bill had an affair in 1982. She later apologized to Hillary publicly.
Dolly Kyle Browning had an affair with Bubba and wrote a semi-autobiography novel which told the tale. She was threatened by the Clinton's and they did everything they could to stop the publication – they failed. Dolly stated that Bill said "we will destroy you" if she spoke with the media.
Sally Perdue was a former Miss Arkansas who claimed to have a four-month affair with Bill in 1983. She said that she had been told not to speak about the affair. And, according to Sally, a Clinton employee threatened her. She said, "they knew that I went jogging by myself and he couldn't guaranty what would happen to my pretty little legs."
Self-described rock-and-roll groupie, Connie Hamzy, said that back in 1984, a police officer approached her with a proposition on behalf of big Bill Clinton. This allegedly occurred while she was sunbathing at a hotel pool in Little Rock, Arkansas.
Ex-prostitute, Bobbie Ann Williams, stated that Bill Clinton fathered her child while he was governor of Arkansas. Bobbie and several of her family members have passed lie detector tests repeatedly. It is obvious that Danny, the illegitimate son, was fathered by a white man. Also, there is a curious likeness of the two men.
The next victim in Bill Clinton's war on women is another former Miss Arkansas. Lecola Sullivan was a news anchor in Arkansas who claims to have had a torrid affair with Bill. A Clinton aide during his governorship, Susie Whitacre, also claimed to have had a "sexual relationship" with Bill.
On more than ten occasions, Bill Clinton's name appeared on Jeffery Epstein's flight manifest for his private jet. The Boeing 747 took the president to "Orgy Island" where young teens were held as sex slaves. Epstein was convicted for soliciting underage teenage prostitutes.
There are dozens of more young ladies that were used and abused by President Clinton's war on women. How can Hillary Clinton run her campaign based on women's rights and her war on women slogan? Her husband is a sexual predator who makes Bill Cosby appear to be a light-weight.
HillaryDiane Rodham Clinton
Hillary's War On Women
Hillary's female staffers for her foundation make 38% less money for the same work a man does. Is this not a war on women? Yet, she has based her campaign on fighting against the false narrative of the unfair treatment of women.
She proudly proclaims that she has been fighting for women her entire life and she will continue to fight. If this is true, wouldn't that mean that she has failed her life mission and will continue to fail? Why else would she have to continue her fight?
She should first look at her husband. Bill Clinton's war on women has left hundreds, if not thousands, of female victims in his wake. He used them to satisfy his perverse wants and needs and disposed of them when he was done.
MORE STORIES
Iran Nuclear Deal Facts Revealed: http://politicsrighthere.blogspot.com/2016/05/iran-nuclear-deal-facts-revealed.html
Hillary Clinton's Email Scandal: http://politicsrighthere.blogspot.com/2016/05/hillary-clintons-email-scandal.html
Race Relations In America: http://politicsrighthere.blogspot.com/2016/05/race-relations-in-america.html
Super Blog Directory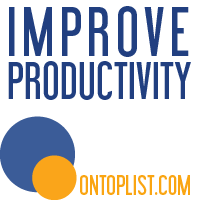 Web Directory
blogville